On March 30, 2020, the European Council (EC) adopted a decision on the ratification of the European Union - Vietnam Free Trade Agreement (EVFTA), clearing the path for the Agreement's entry into force.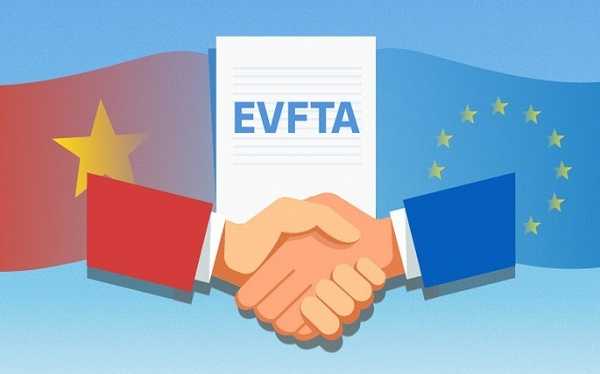 The European Council adopted a decision to ratify the European Union - Vietnam Free Trade Agreement (EVFTA)
(Photo: congthuong.ninhbinh.gov.vn)
EVFTA was officially signed between the European Union (EU) and Vietnam on June 30, 2019 and approved by the European Parliament (EP) at the plenary session in Strasbourg (France) on February 12, 2020. In less than 2 months after EP's approval, EVFTA has been officially ratified by EC. The similar progress for the EU-Singapore Trade & Investment Agreement consumed nearly 9 months (from February 13 to November 8, 2019). During the complicated COVID-19 epidemic among EU member states, which obstructed the usual conduct of meetings, the EU has accelerated the ratification process via written forms. Such acceleration strongly support the message of the EU and its member states in promoting their economic cooperation and strengthen their trade flows and supply chains with Vietnam. According to Mr. Gordan Grlic Radman, Minister for Foreign and European Affairs of Croatia, current EC presidency holder, EVFTA is the second agreement signed between the EU and a SEA country and the most ambitious agreement between the EU and a developing country.
EVFTA has completed the final procedure on the EU side. In accordance with the set procedure, EVFTA shall take effect after being ratified by the National Assembly of Vietnam and 30 days after the date of notifications by both sides. The National Assembly Standing Committee has officially requested the Government to complete the EVFTA approval dossier to present at the National Assembly Standing Committee's meeting in April with expected submission to the National Assembly for discussion and approval voting in the coming 9th meeting in May.
EVFTA shall provide tariff reduction for 70% of Vietnam's exports to the EU and eliminate 99.7% of tariff lines. Besides, EVFTA shall pose certain challenges to manufacturers in Vietnam on protection of intellectual property, labor rights and sustainable development. The signing of EVFTA between the EU and Vietnam and its accelerated ratification are executed on a strong base of well-developed bilateral relations and the 30th anniversary of diplomatic relation establishment (1990 - 2020), while the EU is now one of Vietnam's leading trading partners with total trade turnover amounted to USD 56.45 billion in 2019. In the setting of worldwide unprecedented challenges caused by the COVID-19 outbreak, EVFTA is a rare bright spot, expected to contribute to resolutions for existing economic detriments of both the EU and Vietnam.
AURORA IP with reference to
baochinhphu.vn, thanhnien.vn,
tapchitaichinh.vn and www.consilium.europa.eu