On April 23, 2019, in Hanoi, Rang Dong Infrastructure Development and Investment JSC.,, owner of Rang Dong Textile and Industrial Park - Aurora IP participated in Vietnam Industrial Real Estate Forum 2019 as one of the main sponsors. This was the first time a large-scale industrial real estate forum has been taken place in Vietnam, focusing the current hottest issues of industrial real estate.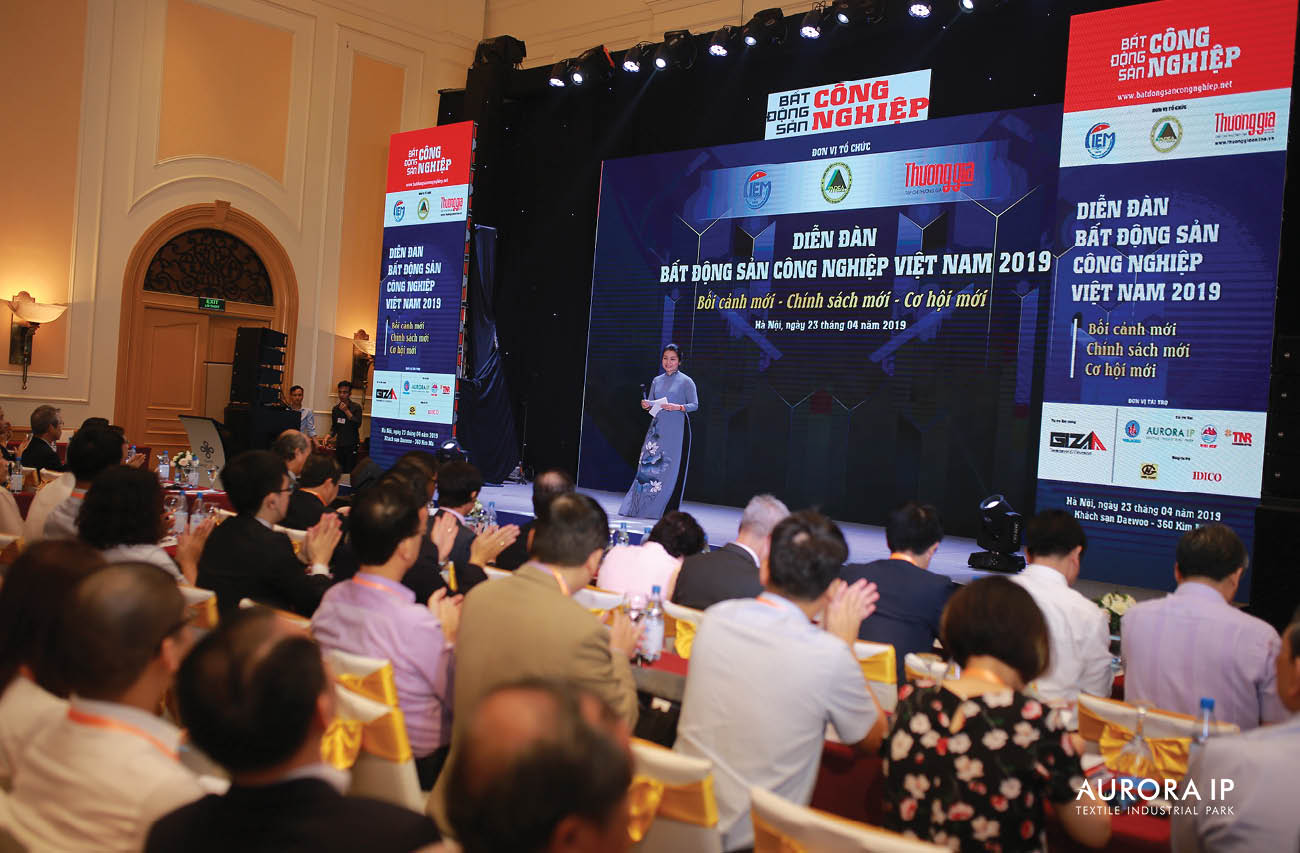 The forum was attended by representatives of State management agencies, leaders of provinces and cities, representatives of 40 specialized associations, more than 100 infrastructure developers and real estate brokers and over 300 domestic and foreign investment enterprises.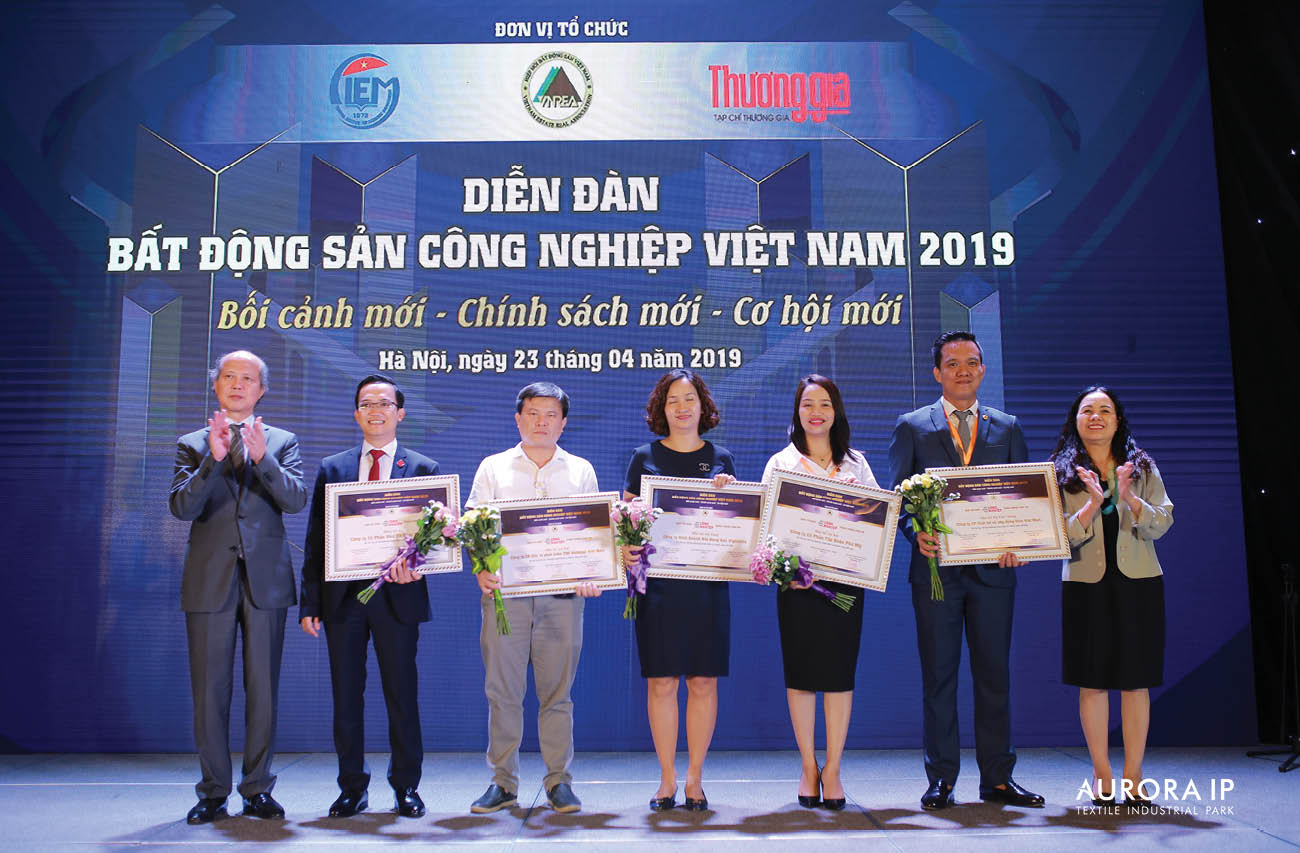 At the Forum, representatives of Ministries of Government, local leaders, economy and real estate experts, representatives of industrial park infrastructure investment and development enterprises shared and assessed the overview of Vietnam industrial real estate market, analyzed new policies on industrial park development and forecasted the impact of FDI investment on Vietnam industrial real estate in the coming time. Accordingly, there are now 326 industrial parks and export processing zones with a total area of over 95.6 thousand hectares; in which 251 industrial parks have come into operation with a total area of over 66.2 thousand hectares. The occupancy rate of industrial parks in operation reached at 73.9%. 88% of industrial parks come into operation with centralized wastewater treatment plants. The real estate market, especially industrial real estate including industrial land, ready-built factories, warehouses and logistics in Vietnam is identified with high potential for strong and booming development, attracting foreign investors in the trend of international investment movement, especially in the context of the US-China trade war. In addition, economic restructuring and innovation of growth model continue to be promoted in the direction of resource allocation based on market principles, in-depth growth on the foundation of science and technology innovation and creation; sustainable development and environmental protection. With the transformation of industrial structure towards high-value manufacturing industries, joining the global value chain on the basis of technology 4.0 and the strategy of attracting FDI and promoting joint ventures between domestic and foreign enterprises, under development plan by 2020, the total land area for industrial development will double.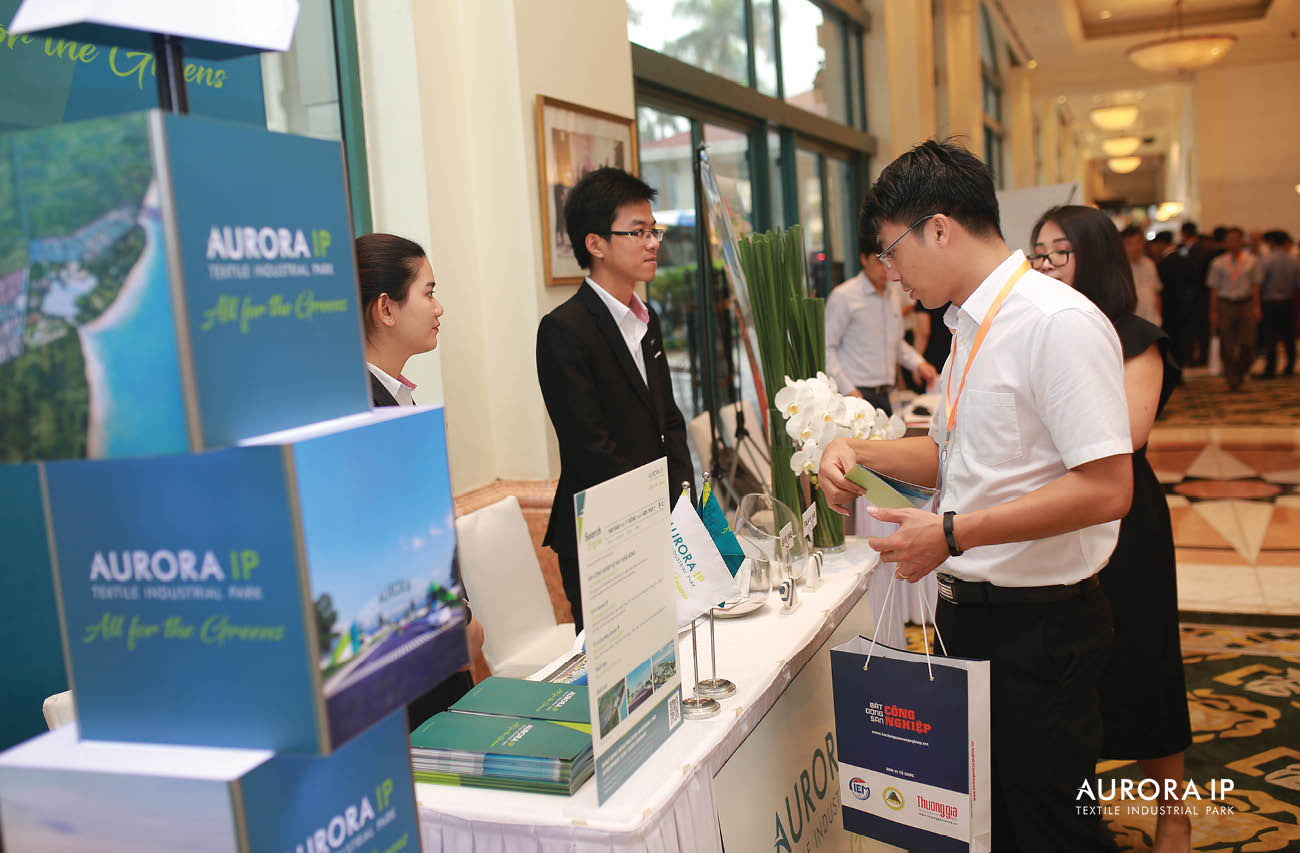 Participating in the Forum as one of the main sponsors, Rang Dong Infrastructure Development and Investment JSC., officially communicated and promoted Aurora IP with a commitment to comprehensive development of technical infrastructure with Green - Clean - Sustainable orientation and ready to welcome tenants from the second quarter of 2019. Aurora IP will step by step build trust not only for tenants in providing an optimal overall solution package for the establishment and expansion of production and business, but also for the Government and Local Ministries in accompanying, advising and supporting policies and social economic development. Aurora IP has been and will continue to prioritizze corporate social responsibility for environment and community protection, along with to develope infrastructure utilities for tenants.
Contributing a part to the success of the first Vietnam Industrial Real Eastate Forum in 2019, Rang Dong Infrastructure Development and Investment JSC.,believes that this is considered an important starting point, connecting to share opinions, acknowledge the situation and bring multidimensional policy recommendations to develop strongly and sustainably the industrial real estate segment in particular and attract foreign investment into Vietnam in general.
Aurora IP