On November 20th – 23th, 2019, Rang Dong Infrastructure Investment and Development JSC., investor of Rang Dong Textile Industrial Park - Aurora IP participated in the 19th Vietnam International Textile & Garment Industry Exhibition - VTG 2019 at Saigon Exhibition and Convention Center - SECC, Ho Chi Minh City. VTG is an annual event organized in Vietnam, attracting numerous prestigious domestic and international enterprises in textile & garment sector.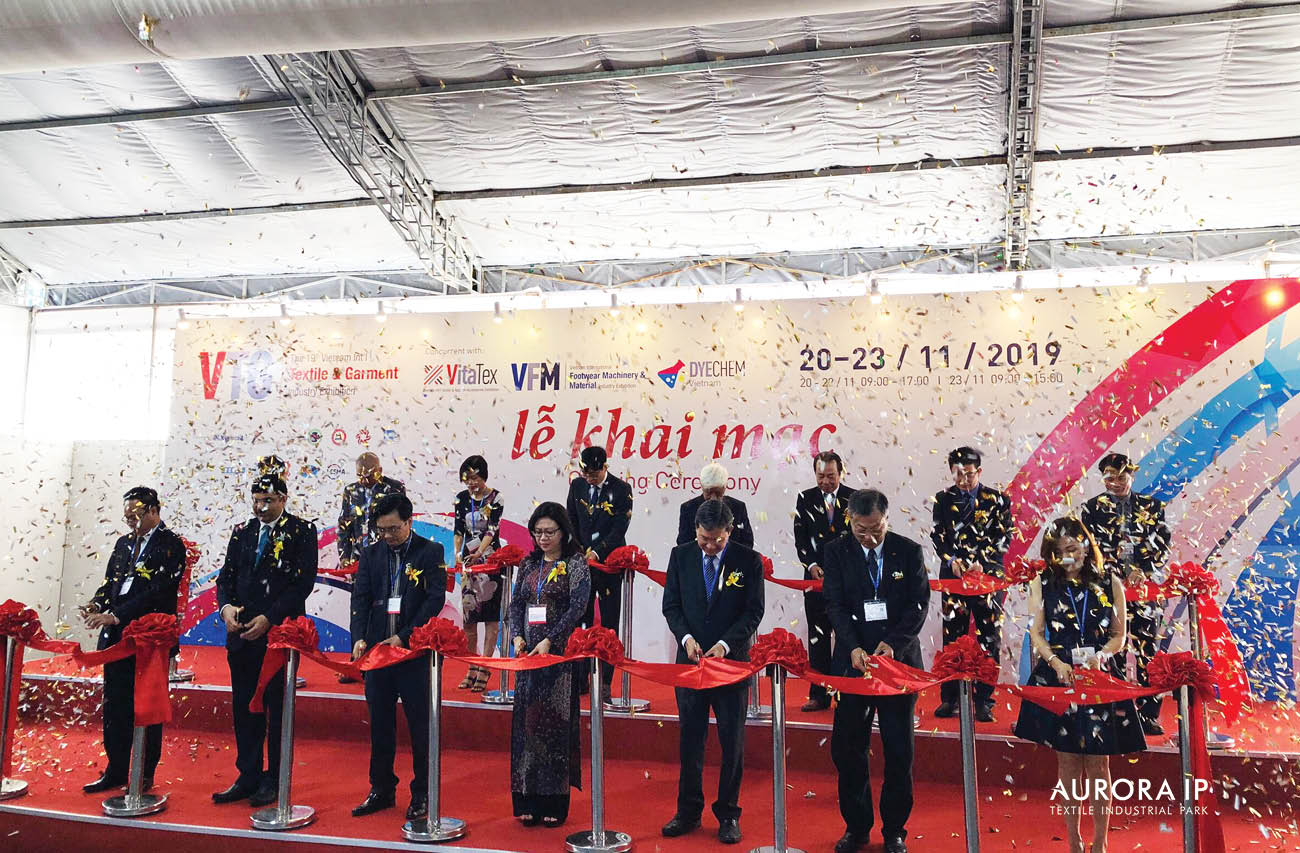 Opening Ceremony of the 19th Vietnam International Textile & Garment Industry Exhibition - VTG 2019
With motto of Green - Efficiency and Competition, VTG 2019 gathered more than 520 prestigious exhibitors from various countries and regions such as China, Germany, India, Japan, Korea, Indonesia, Malaysia, Singapore, Hong Kong, Taiwan, Bangladesh, Turkey and Vietnam featuring environment-friendly machinery, equipment and materials for textile and garment industry, including weaving & knitting machines, sewing machines, printing machines, embroidery equipment, testing and controling equipment, dyeing chemicals, textile and garment materials, fabric printing technology, etc.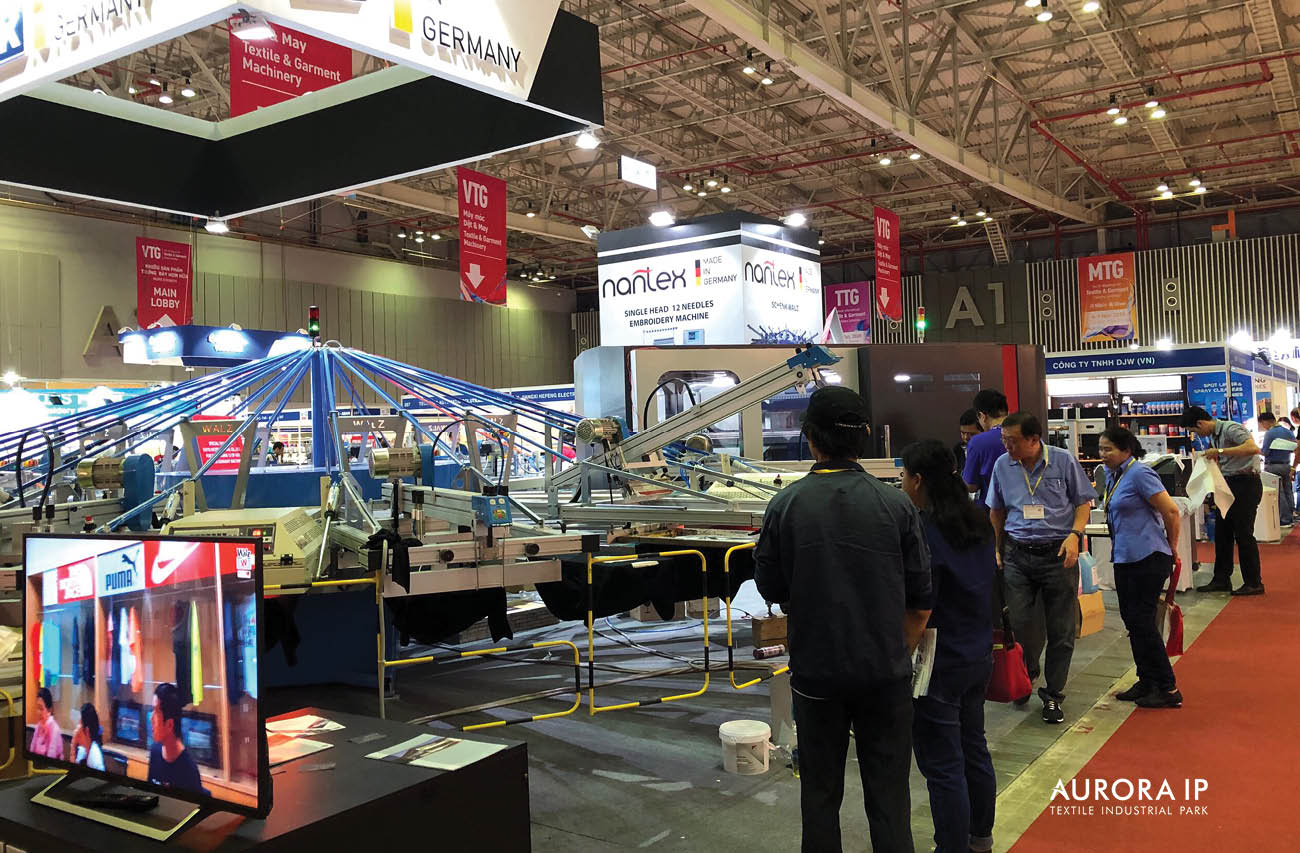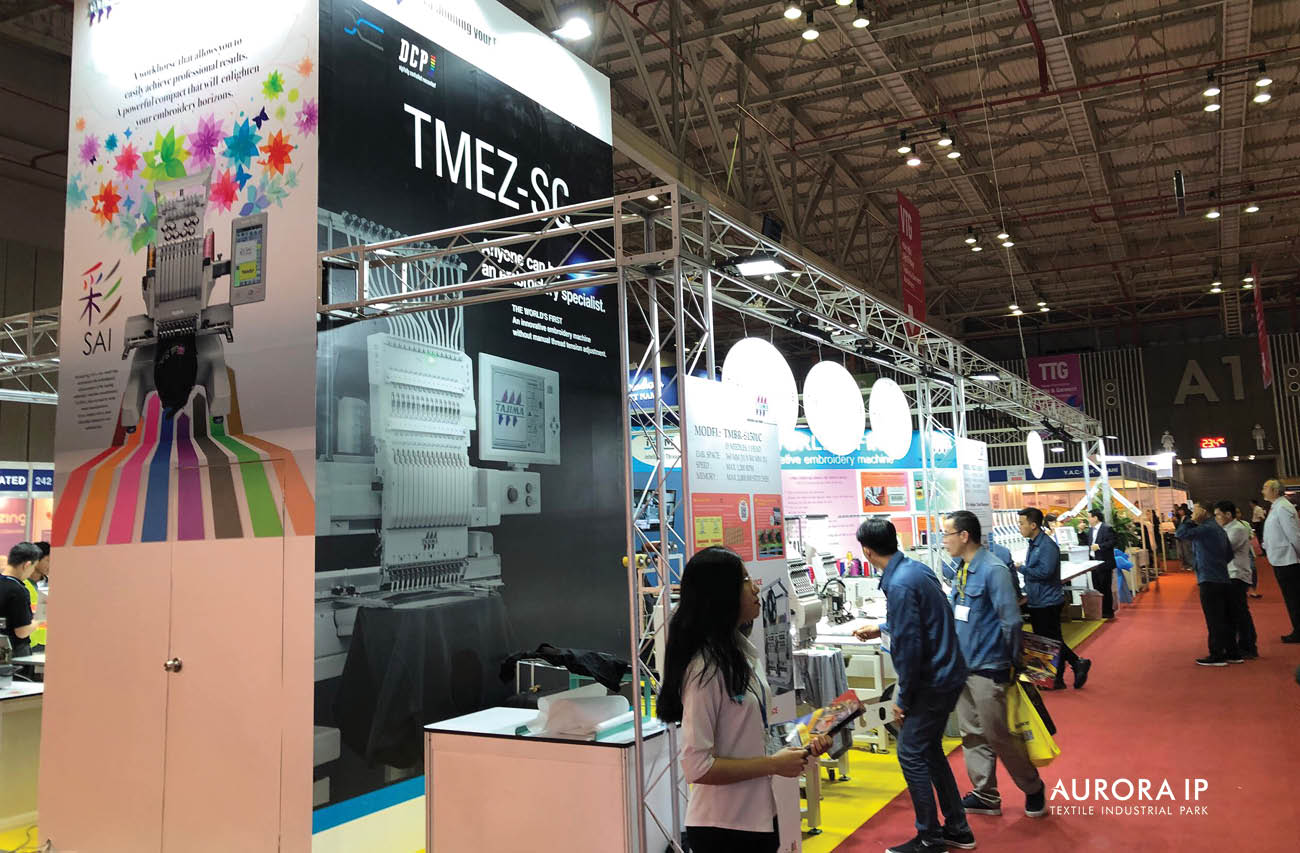 In the exhibition, the organizer in collaboration with Ministry of Textile and Garment of India, Agency for Foreign Trade - Ministry of Industry and Trade of Vietnam, Vietnam Cotton and Spinning Association, Vietnam National Productivity Institute organized seminars on high concerned topics in textile and garment sector such as the impact of US-China trade tension on T&G industry, sustainability in T&G supply chain, training for high-quality human resources, streamlining production in T&G industry.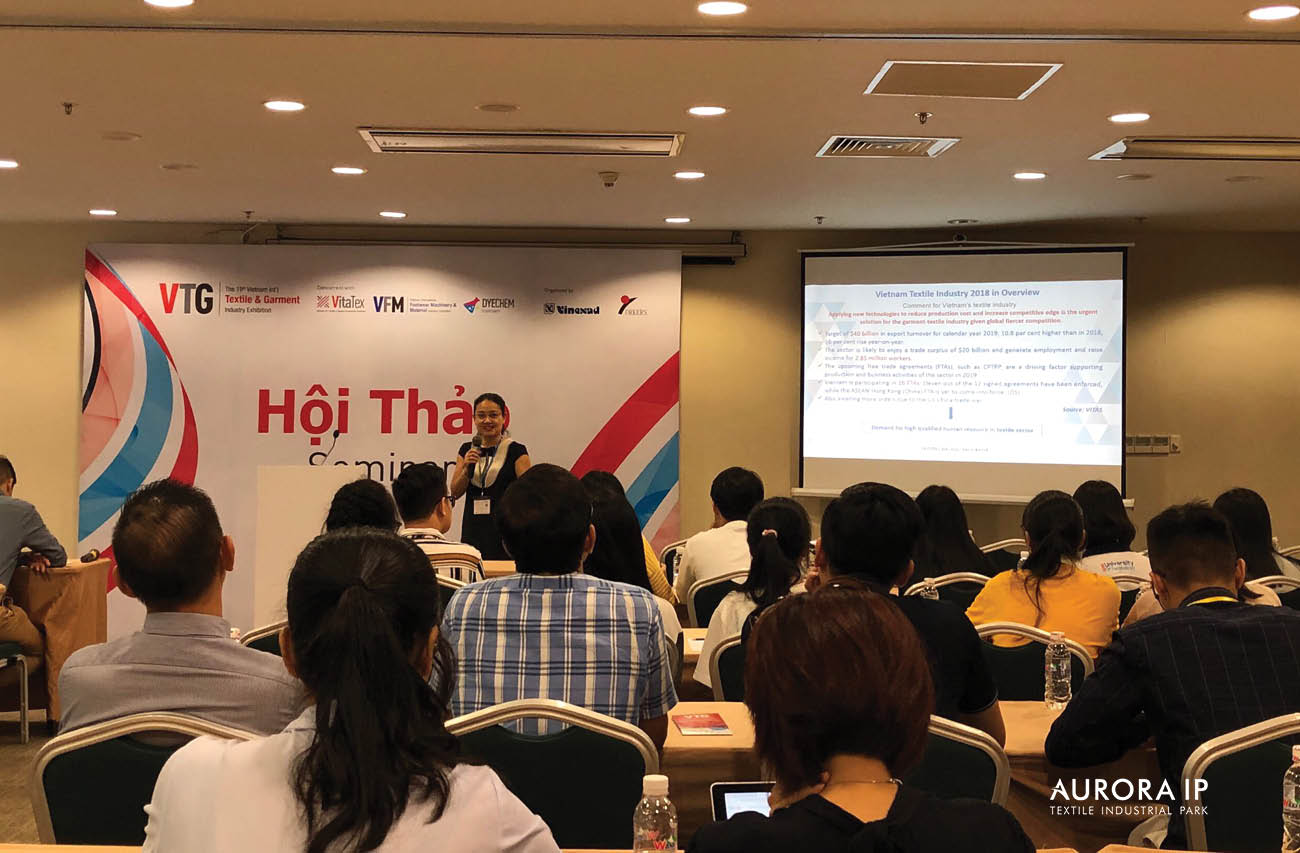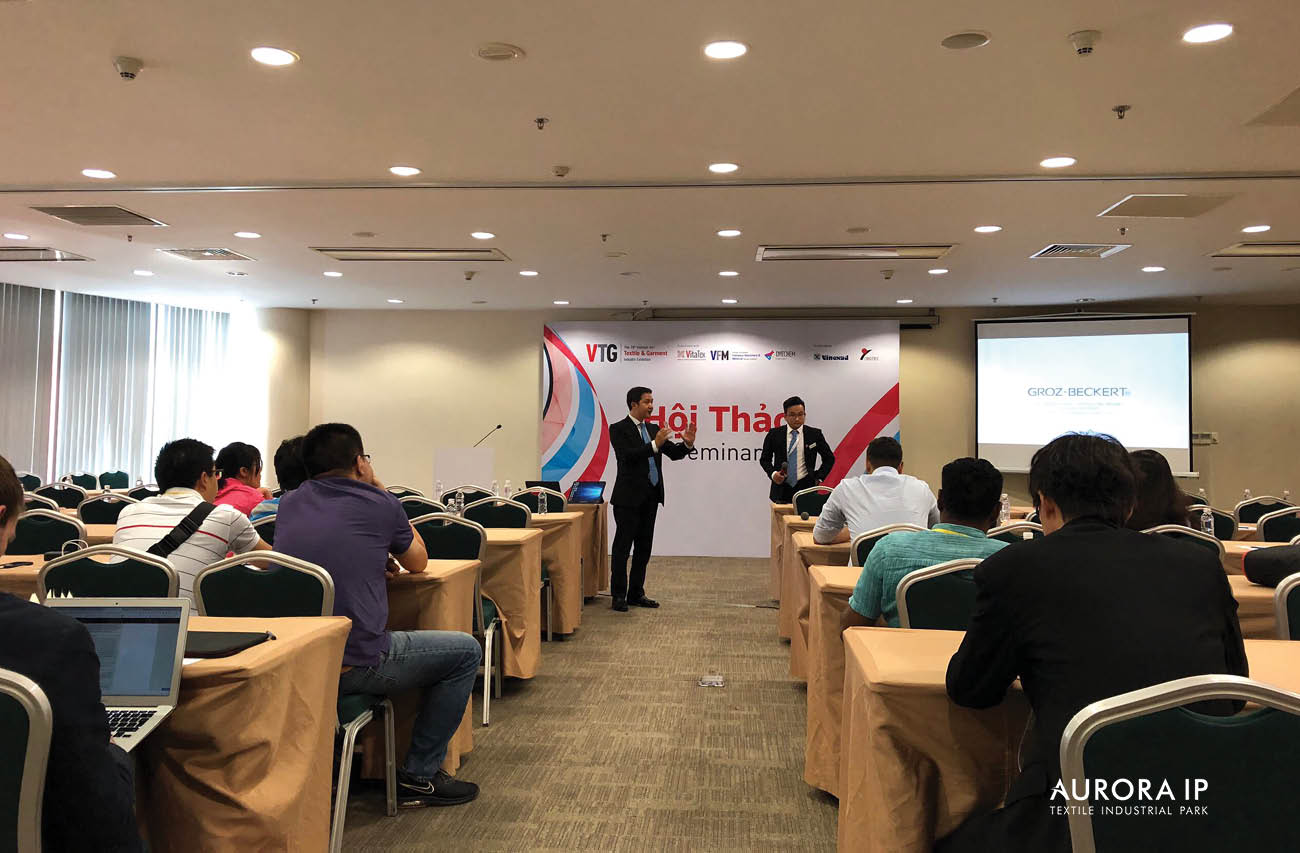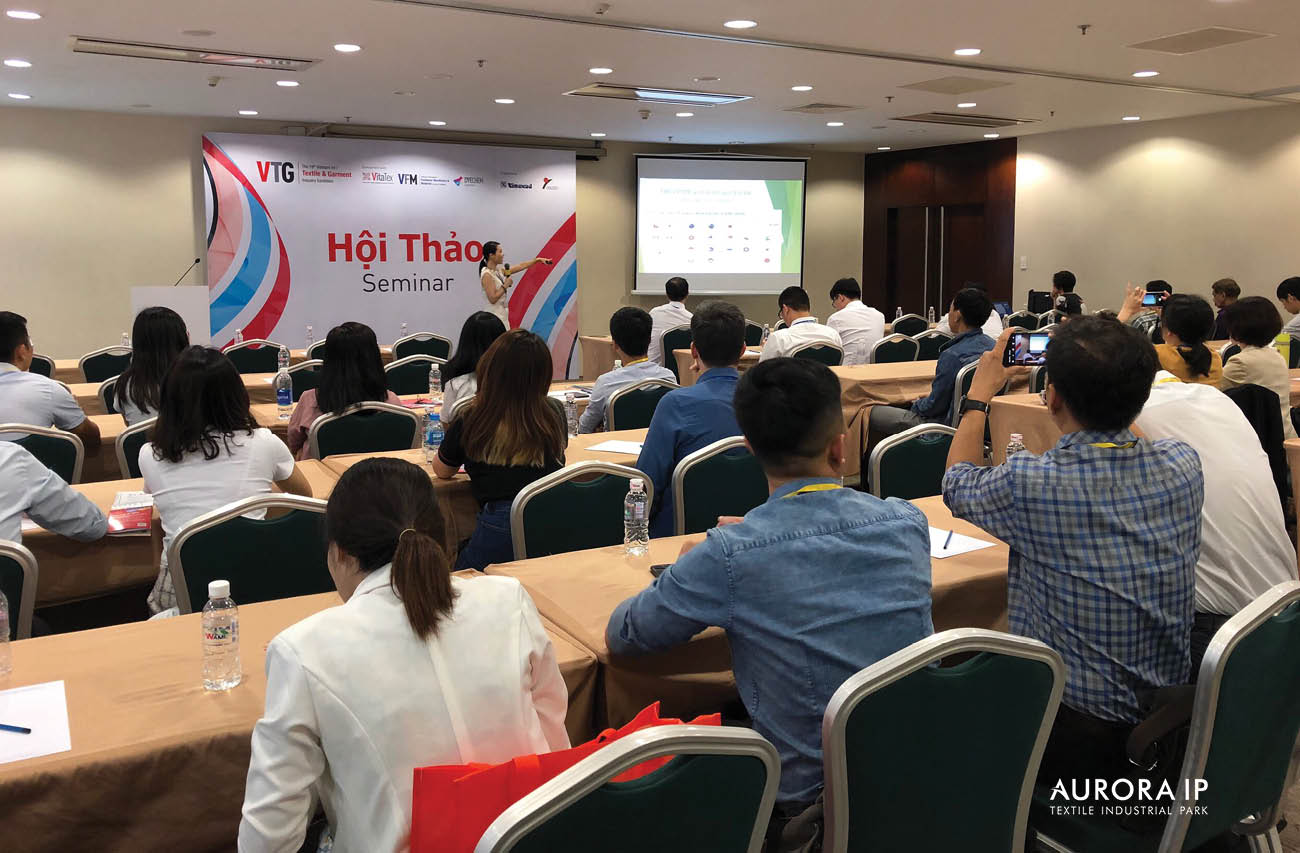 Exhibiting at VTG 2019, Aurora IP attracted high interest from domestic and foreign manufacturers, suppliers, associations, partners in textile and garment sector visiting and discussing at the exhibition, promising for cooperation opportunities and investment stimulation in Aurora IP.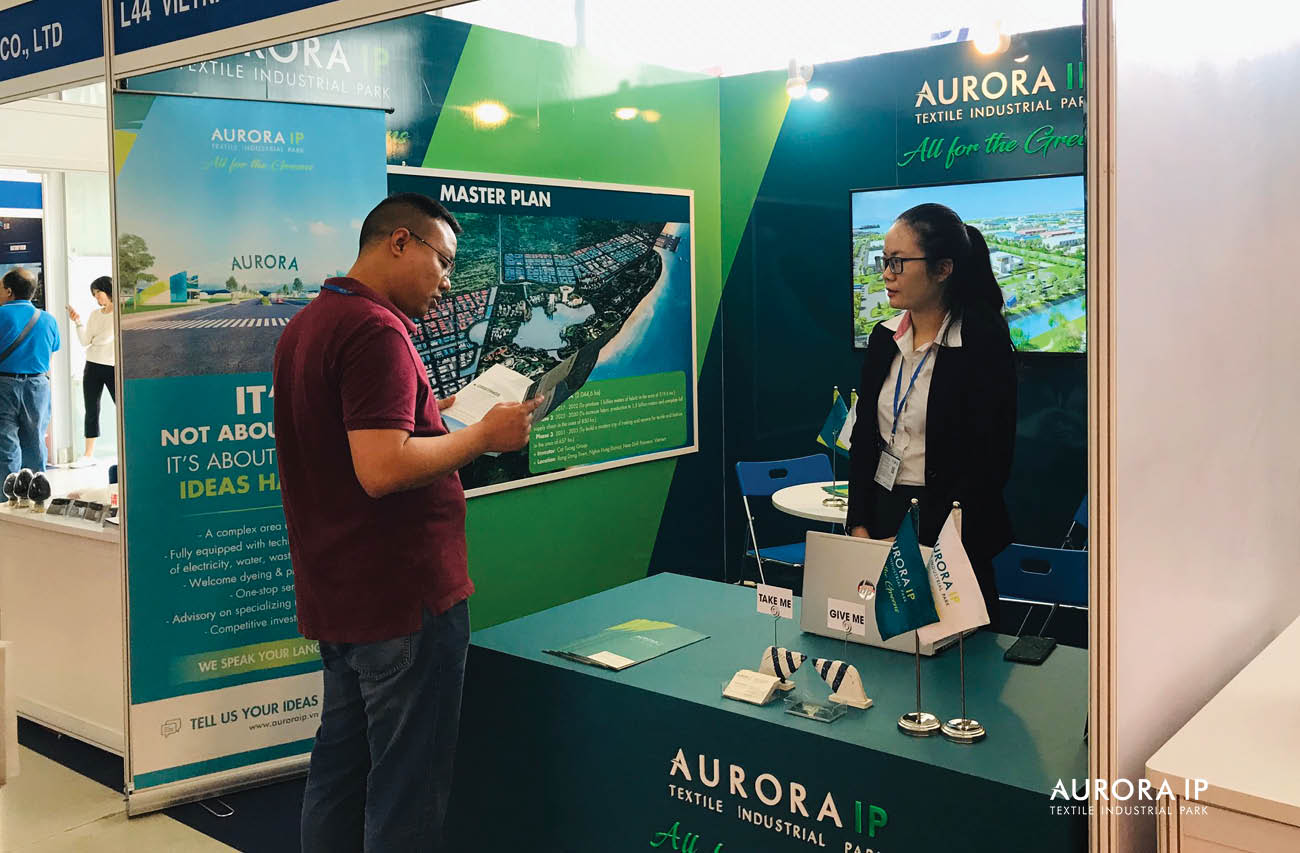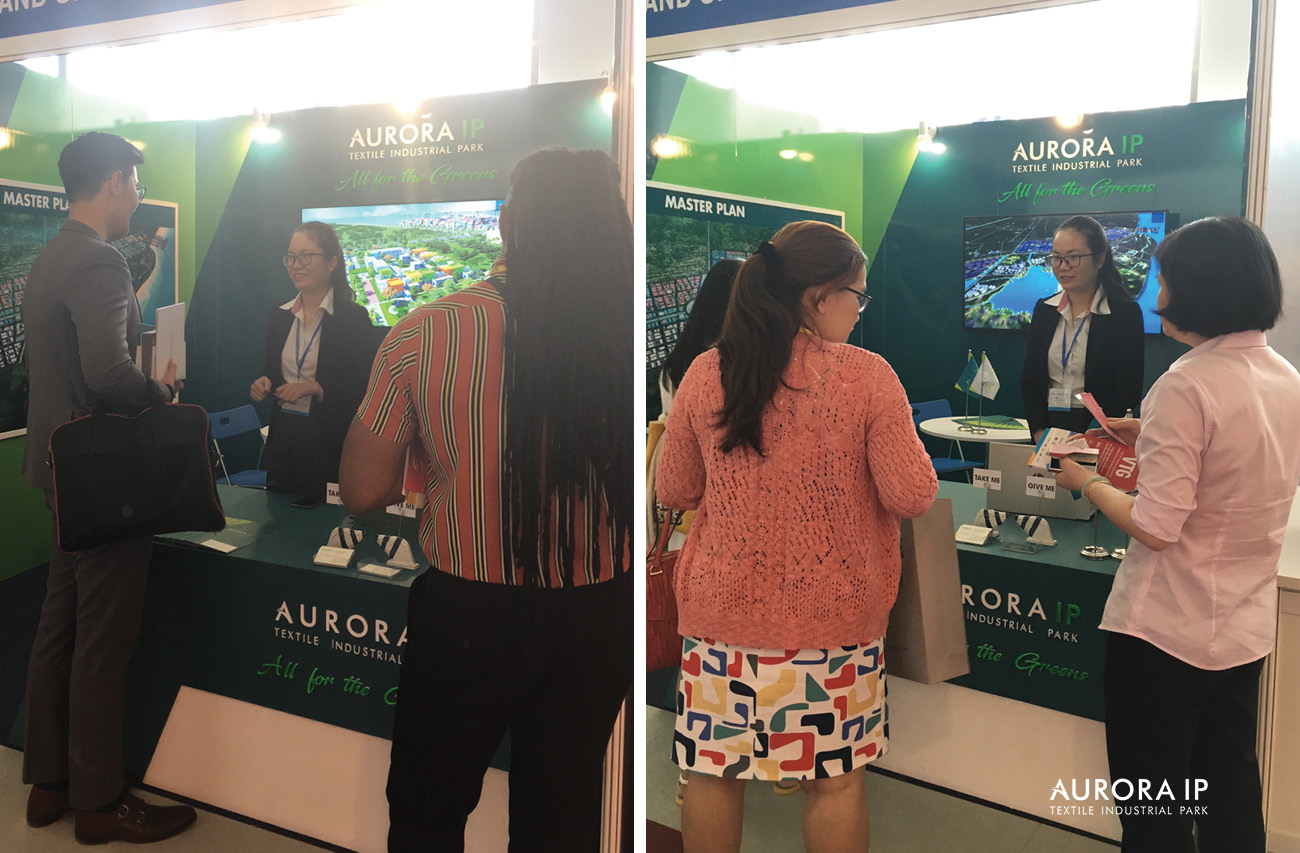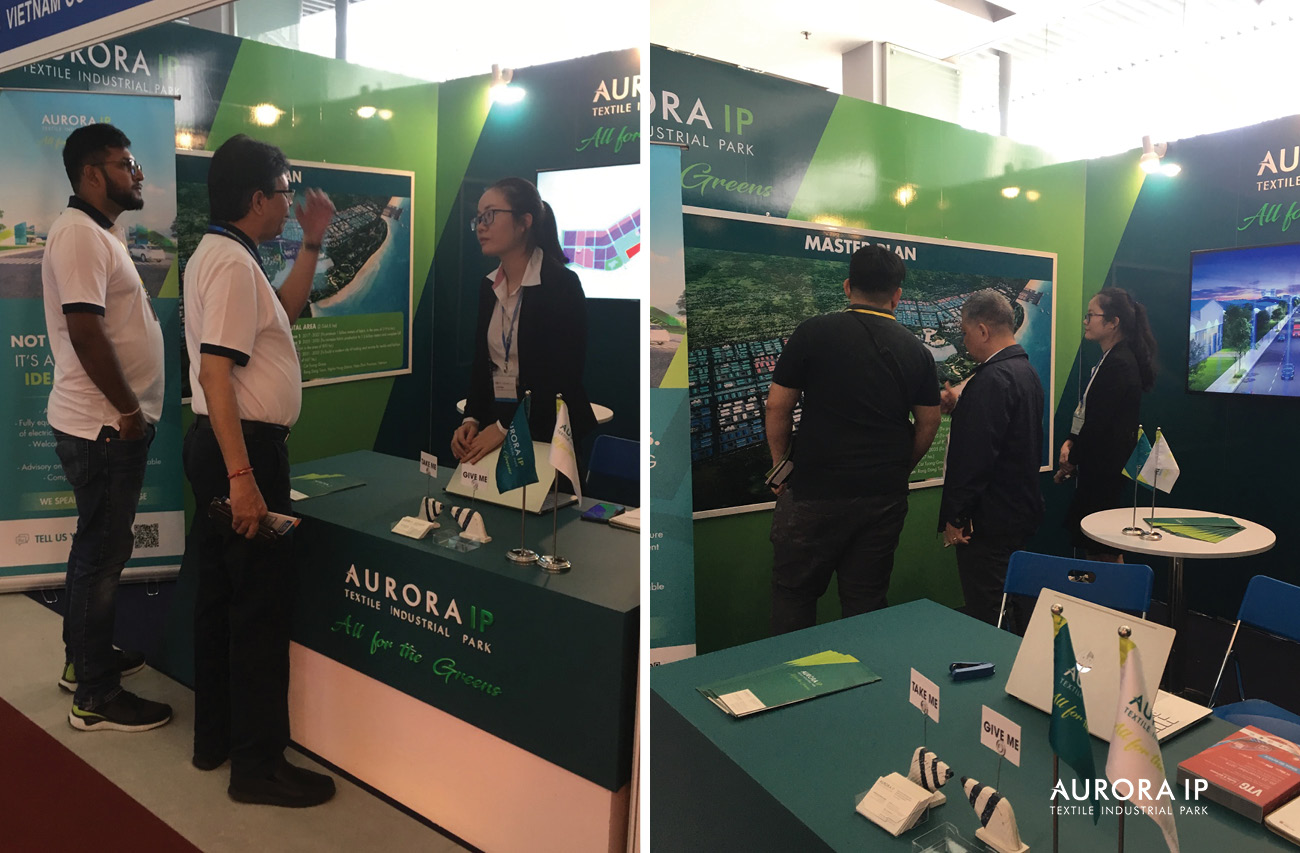 Aurora IP